Live Streaming services for events, weddings, memorials, conferences, - Webcasting Sydney
Live Streaming services for events, weddings, memorials, conferences, - Webcasting Sydney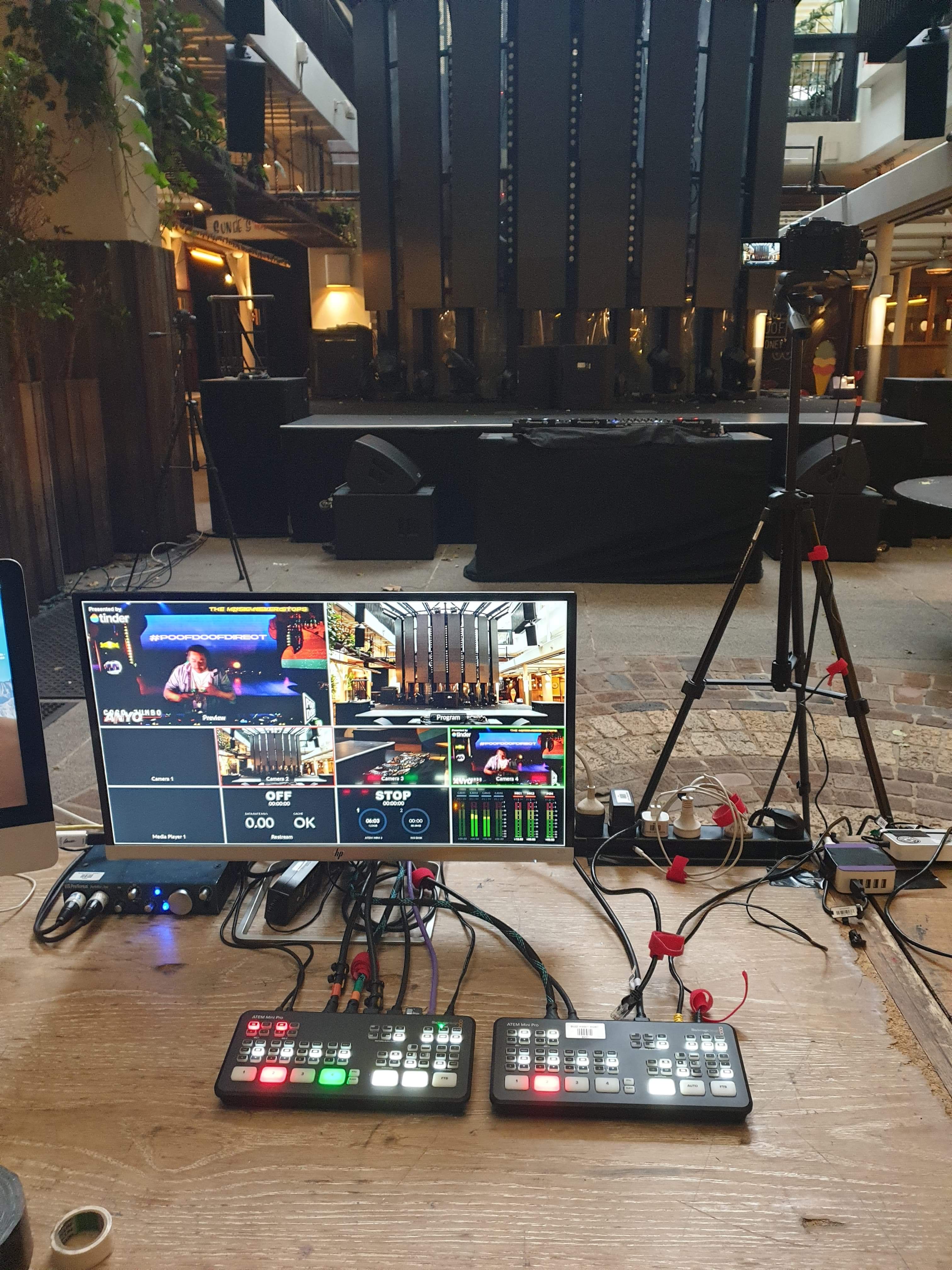 Live-Streaming is becoming so popular during these tough times. So, to promote brand awareness, reach new audiences or audiences that can't be there, now is a better time to do so. Our prices are affordable.
To give you an idea of the level of production we bring to a live stream, please have a look at the recent streams:
Sydney Fun Crew - Lachy Macneil Set (07/08/21)
Are Media Humour with Peking Duk (26/05/21)

The Midweeker - Week 2 - ClutchTV:


Mantra Collective Sunset Stream @ Hotel Palisade:
We can help you produce live-streamed content with multiple High-quality cameras, professional audio, crystal clear video, camera work, and direction of the stream. This can be streamed to multiple platforms all at once- Facebook, Twitch, Youtube etc.

We do all this by incorporating graphics, commercials, and multiple cameras into a live streaming event to suit your requirements. Whether your production is for a business meeting, brand activation, conference, concert, work function, webcast, or for any other reason, Buzz will go the extra lengths and beyond to ensure the quality of your event runs as smoothly as possible.

In addition to the streaming services we have can also provide all of the equipment and skills/experience to ensure it sounds and looks great. This includes, microphones, mixers, soundcards, backline band equipment, TV's, projectors, staging and extra lighting.

We have done live streams of funerals as well as high profile streams for ARE Media, Women's day magazine, Marie Claire, EMC Australia, Tourism Australia, Poof Doof, Tinder, Sneaky Sound System, United We Stream, and more.


If you would like more information please get in contact. Please call us on 1300 BUZZ HIRE or contact us via email.